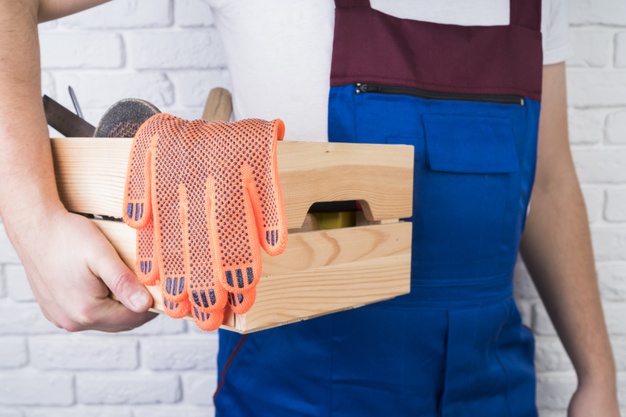 We are happy to introduce you our odd jobs handyman services that we offer in London. Whenever you need little repairs for your home, feel free to contact us right now. We provide a wide range of home maintenance service performed in a really professional way. We co operate with commercial and residential clients at any time of the week.
We take pride in offering a wide range of services for the customers, so you can count on on our company for solving a diverse problems. Whatever your odd job is, you can be sure that we can cover it in a really perfect way. We are happy to offer you great availability, during the week and at the weekends.
Odd Jobs London from Handyman Mates
The odd jobs that we currently include in our list are:
General maintenance of residential and commercial premises
Drywall services
Outdoor services
A wide range of painting services
Electrical services
Flooring
Handyman Mates' employees are all qualified to handle with the odd jobs, required by our customers. If you find it difficult to manage with these procedures on your own, we are kindly offering you the impeccable help of our handymen who have been trained in the best possible way. Trust us and you will receive first class quality service from our company. During the week or at the weekends we are here to help you with your odd jobs.
Choose us:
We deliver services which are high in quality and low in price;
We collaborate with true experts each of whom is ready to give you a hand with your project;
All of our employees are trained, qualified, experienced and competent;
We operate seven days a week so that you can contact us at a time convenient for you;
Our customer service is excellent;
We provide free no-obligation quotes ahead of booking;
Customer satisfaction guaranteed.
Frequently asked questions
Unconditionally! Each and every one of our technicians is insured and bonded. What's more, they have all undergone through a thorough screening process. We personally interview each of them to make sure they are right for the position. They work in a diligent, efficient and quick manner.

Our company accepts two payment methods. If you prefer, you can transfer the sum to our bank account at least 24 hours in advance. Or, you can pay in cash once your project is completed.

For your convenience, your technician will come to your property with the necessary set of tools to get the job done efficiently.
Handyman Services London – Odd Jobs
Our odd jobs services in London are reliable and performed in a careful way. Our workers are highly organized and they always focus on the customer care.
You can see that we can offer you great diversity of services for your home in London. We provide everything in a careful manner and we attention to detail. For the purpose we are equipped with the latest products and instruments that are needed for perfect implementation of each of the services. As for the prices, our company has established the most reasonable ones for the odd jobs services in London.
Our workers are very friendly and positive and they have quite an experience in this field. We can come to take up with the solution of your problem as soon as you contact us. Should you need further information, do not hesitate to contact our customer support centres. We will be glad to give you further information about the services that we offer.