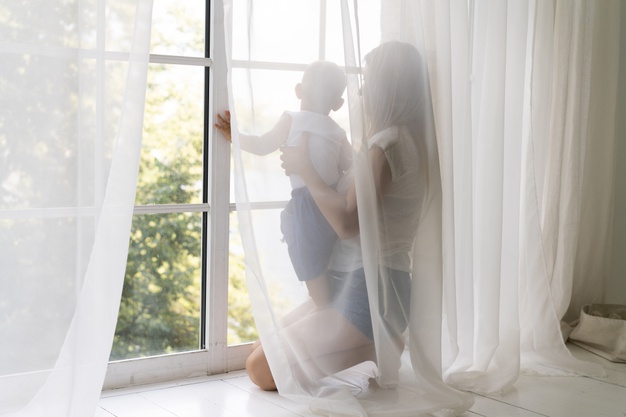 Handyman Mates provides blinds and curtains fitting services in London. We have a team of specialists who can fit blinds and curtains in a professional way. This is their specialty and they offer customers the following features:
Inspection and free consultation
Catalogue of products to choose from
Purchasing of curtains and blinds
Providing of materials and tools
Instalment of curtains or blinds
Final inspection of work
A team of specialists will arrive at your home in London. First, they'll have a discussion with your regarding your expectations and requests. You'll choose the type of blinds or curtains your want. Our specialists can advise you on that. Then they will measure your windows so they can determine the size of the blinds or curtains to be installed.
Services
Odd Jobs

£

45/h

Furniture Assembly

£

45/h

Fit Blinds and Curtains

£

45/h

Repair Bath Fan

£

45/h
Blinds and Curtains Fitting from Handyman Mates
Types of blinds: aluminium, PV, wood, vinyl, etc. All blind types work just great, which means that it's all about the design of the room and your personal preference.
Types of curtains: net, tab-top, rod-pocket, grommet-top, ring-top and others.
Curtain hardware: curtain rings, finials, curtain rods, tiebacks, etc.
There is a wide variety of curtain and blind designs to choose from and our specialists can help you decide. Curtains and blinds need to fit well the appearance of the room and as many people are facing difficulties determining the type to use, we have a team of people who can advise you. With this done, our specialists will purchase the blinds or curtains you selected and will come back to your property to install them.
Blinds and Curtains Fitting London
Blinds:
Marking holes
Screwing brackets
Extra fixing screws
Installing valance and head rail
Attaching blinds or curtains
Securing the wand
Curtains:
Measuring
Screwing
Attaching curtain tracks or poles
During the process a wide range of tools may be used such as: a step ladder, hammer drill, spirit level, measuring tape, screwdrivers, protective clothing, wood drills bits and others. They are provided by Handyman Mates – London.
Depending on how many sets of blinds are to be fitted, the work may take a couple of hours or more. After the job is done, our specialists will collect all their belongings and leave your property
Payment can be made prior to and after the service is completed. Call our company for more details.